360 foods Ltd. offers more than 6,000 unique items, ranging from Dutch cheese to Italian pasta and aged balsamic vinegars. The company is today one of the leading importers and distributors of Malta's favourite foods.
Brief
The client wanted us to come up with company name, branding and identity in order to replace their current name Aquatess. We were entrusted to produce a company name that connected with the customer as well as the imported and distributed products. No restrictions were imposed so we really had and open brief.
Loads where the samples produced with various names and concepts. A wide selection of existing typefaces where used and played around with. The final logo is a mash-up of typefaces that have been altered and redesigned to suite the feel of the new type. The main 360 text is an amalgamation of
Burgues Script, FF Champion Script Pro, Sloop & Sloop Script Two Bold and Young Gallant
, whilst the foods is a personalised
Journal Script
and/or
Commercial Script LET
.
To conclude, we chose
Chaparral Pro
as the main typeface for Branding and Identifying 360 Foods. Chaparral Pro is a slabbed serif typeface that was ideal for 360foods. Its family range is subtle and enhances the classical look to compliment the new branding.
When the new look was approved, a condensed identity job was carried out to provide the newly branded company with a new set of stationery.
Since Aquatess was rebranded as 360 Foods in 2010 the brand is still going strong.
​​​​​​​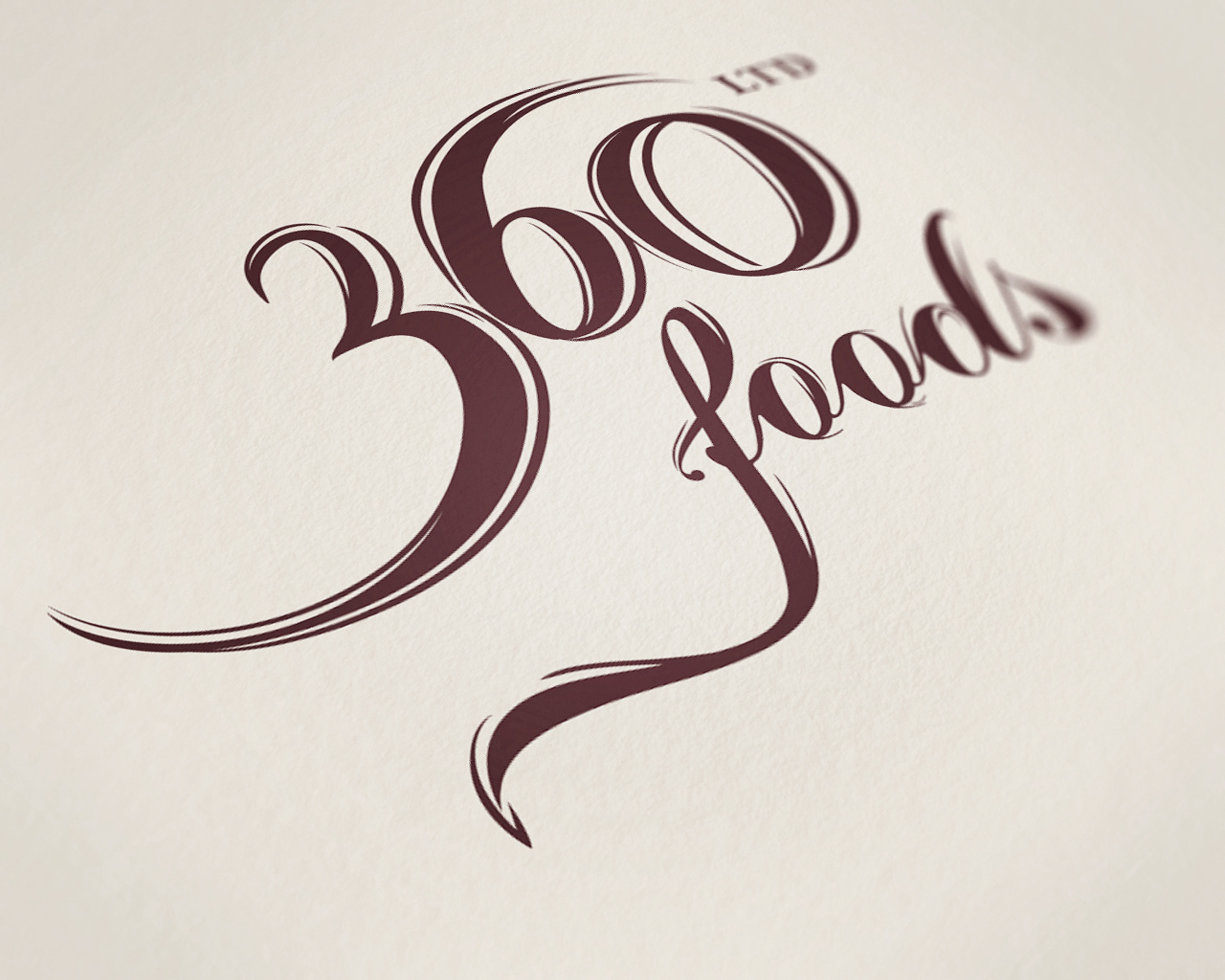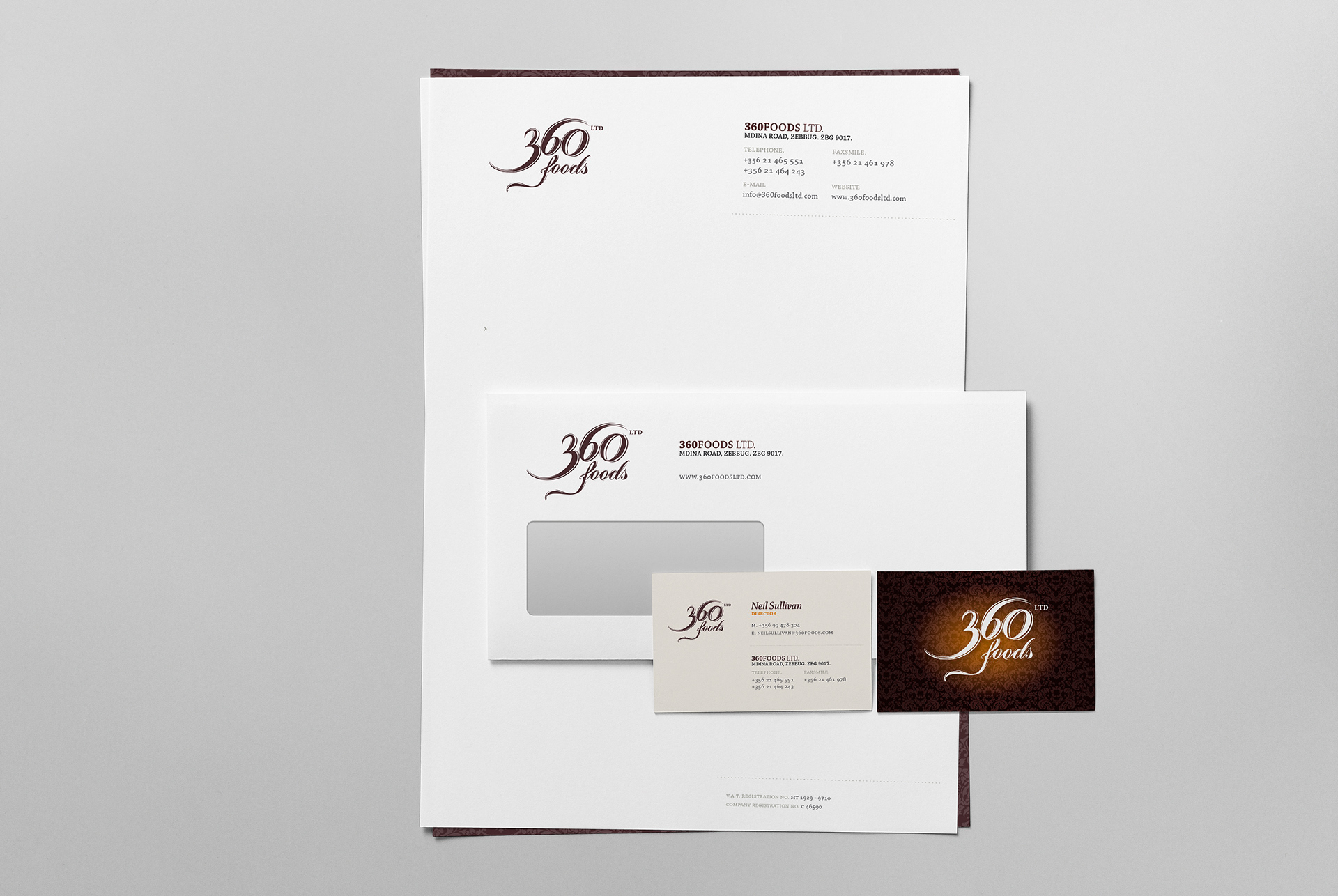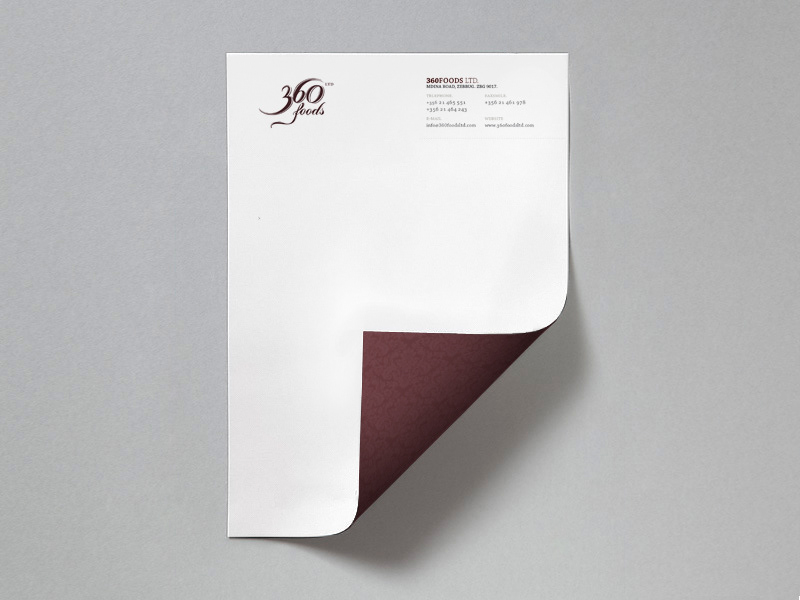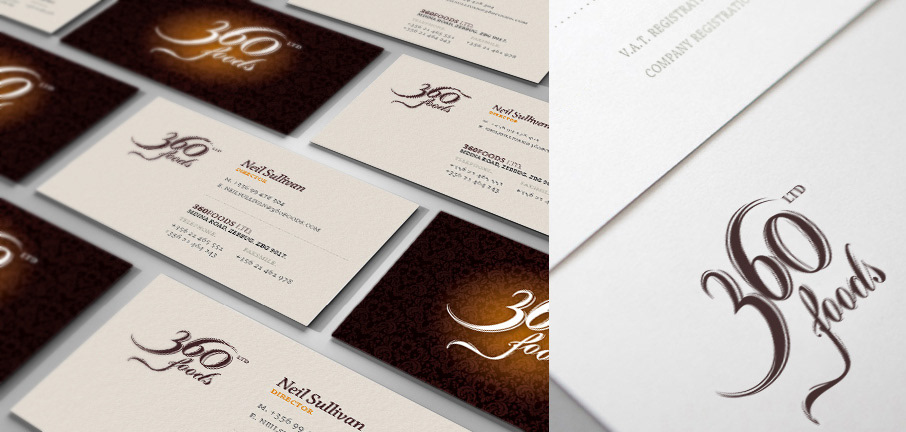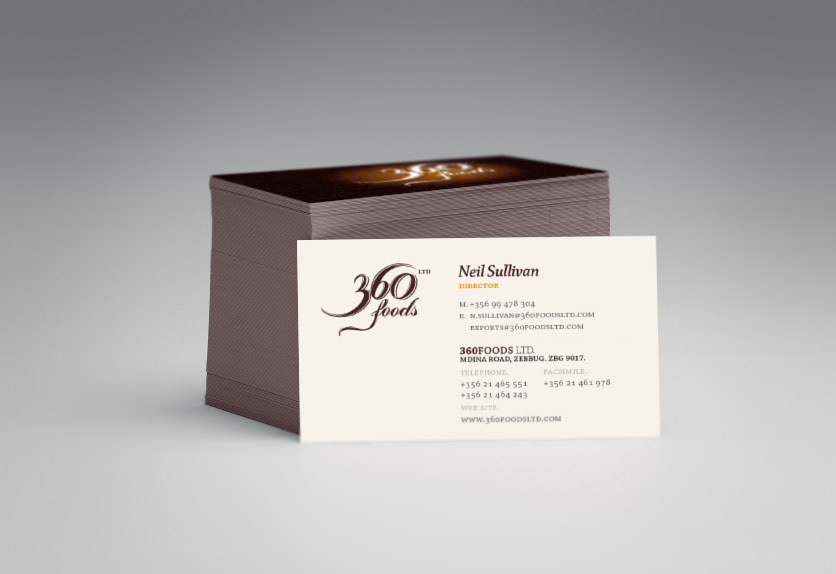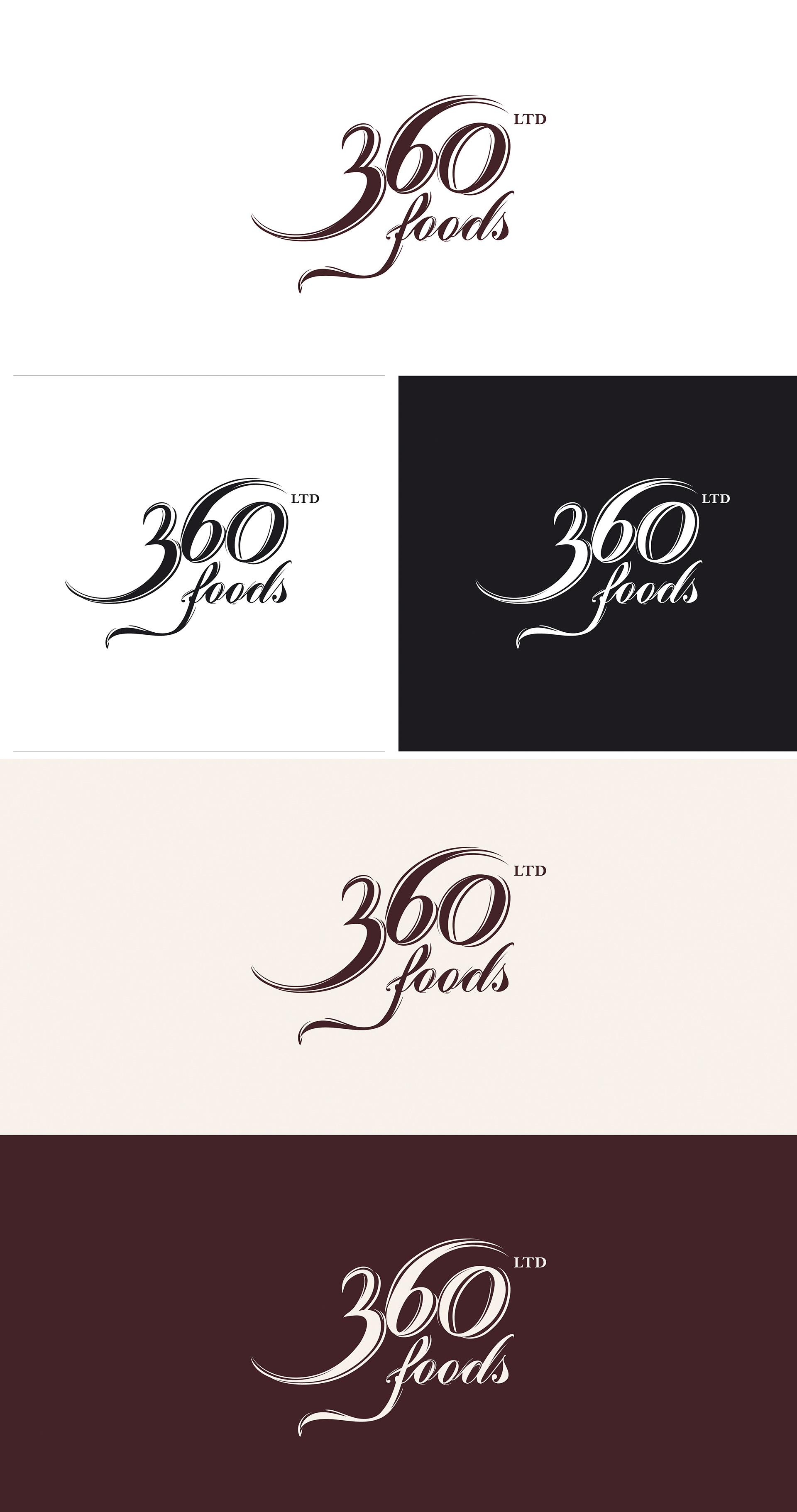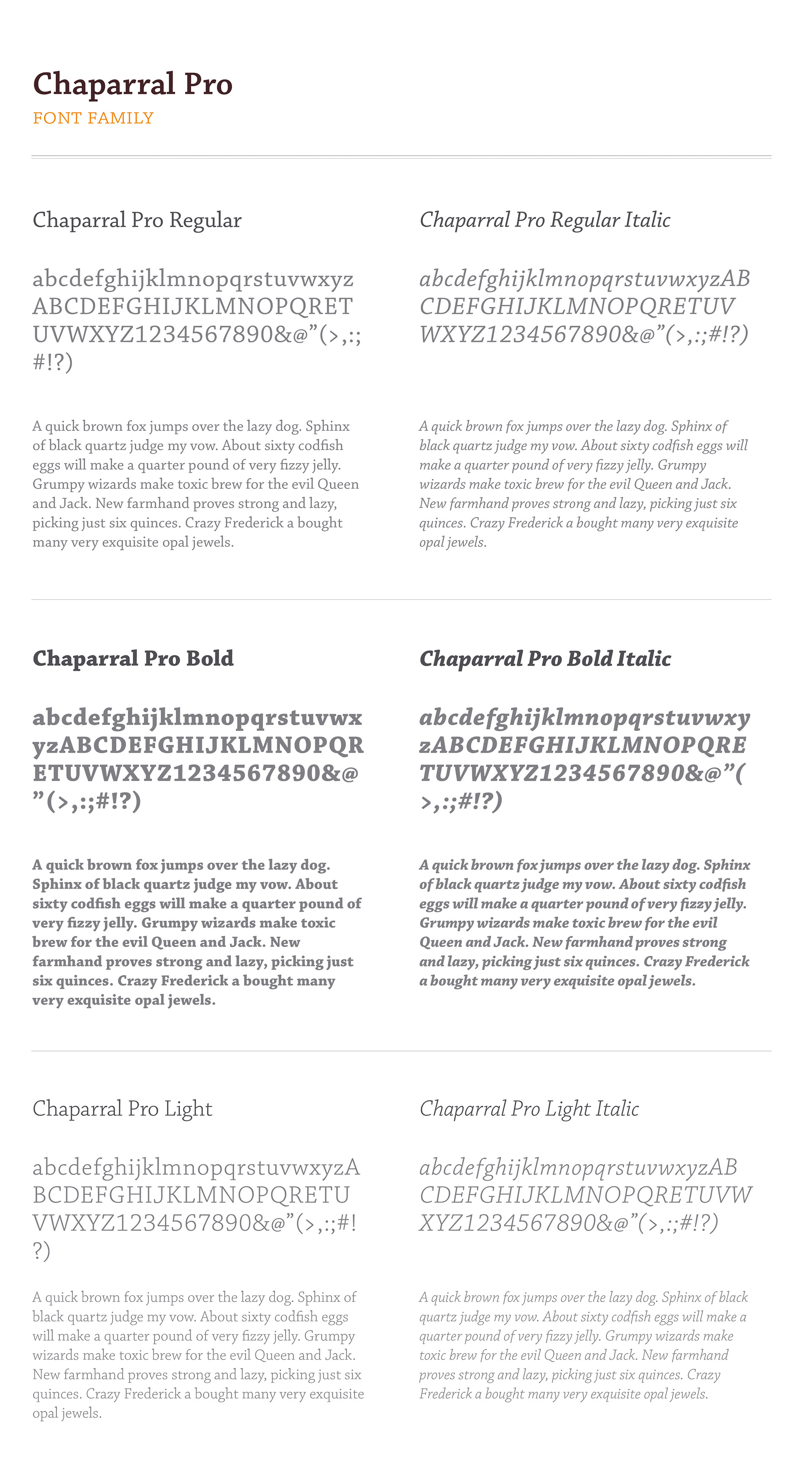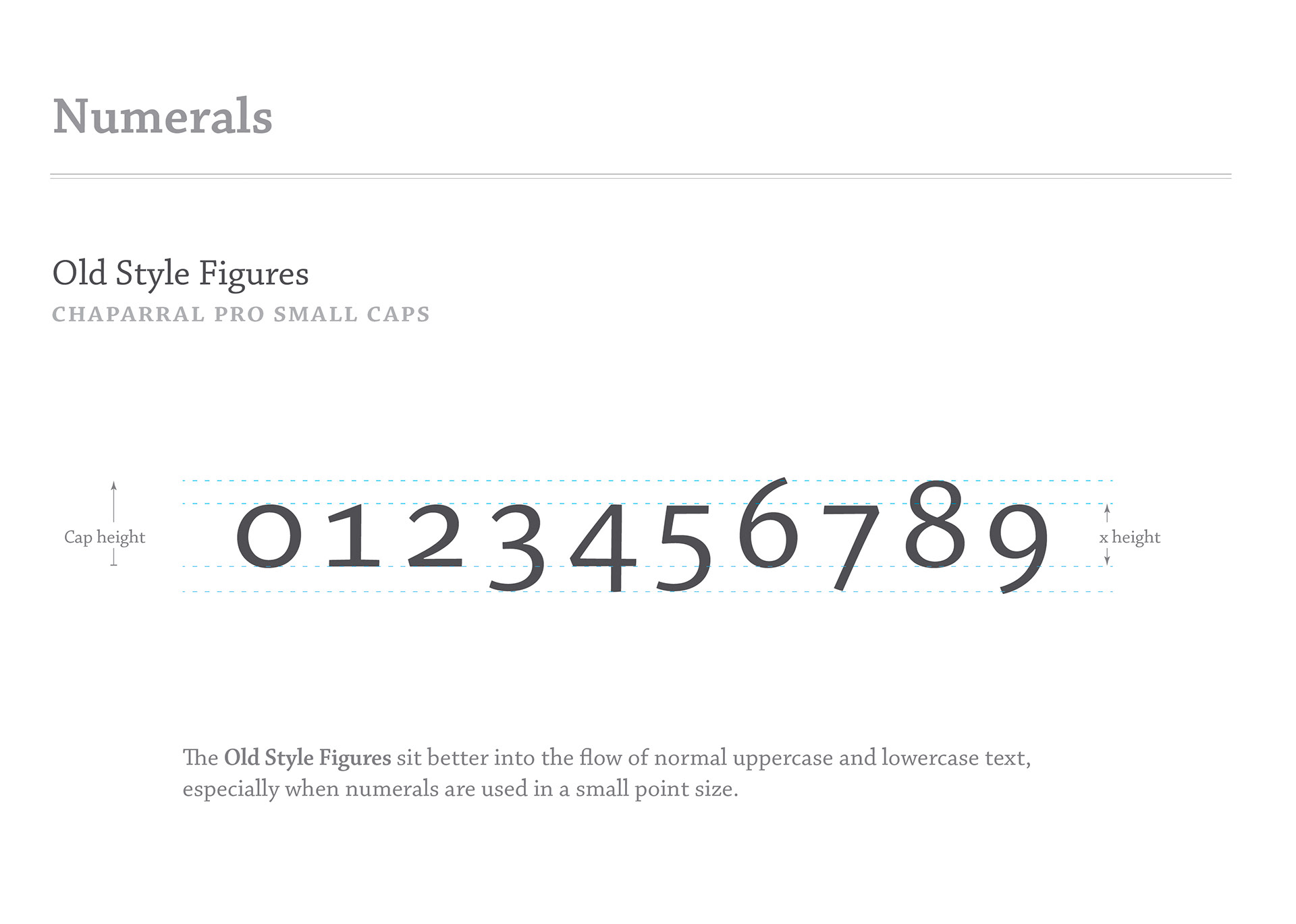 Behind the scenes. Other logo samples.