Cabaret Spectacular Campaign. Plaza MT
Plaza Centres p.l.c. is Malta's foremost Shopping and Commercial Centre situated at the heart of Sliema's commercial and shopping district. The Plaza Commercial Centre first opened its doors in December 1993 and has since earned a reputation as a convenient one stop shop, for quality goods and services, its choice of local and international brand names, as a safe and clean environment. We won over this account in December 2011 after presenting our proposals in a pitch alongside a couple of other leading local agencies. Our targets were straightforward and strict: to increase footfall in 2012 and improve customer loyalty.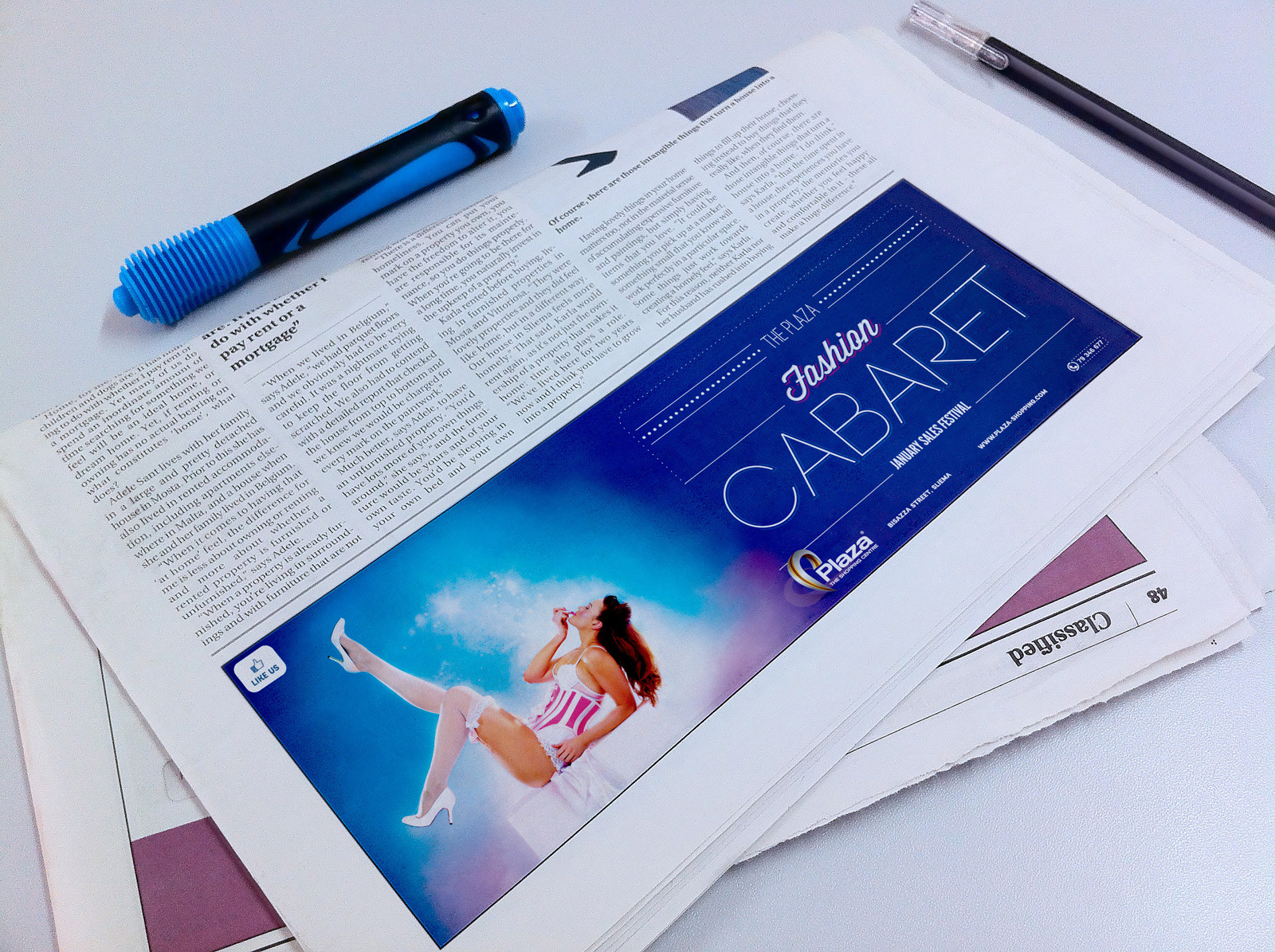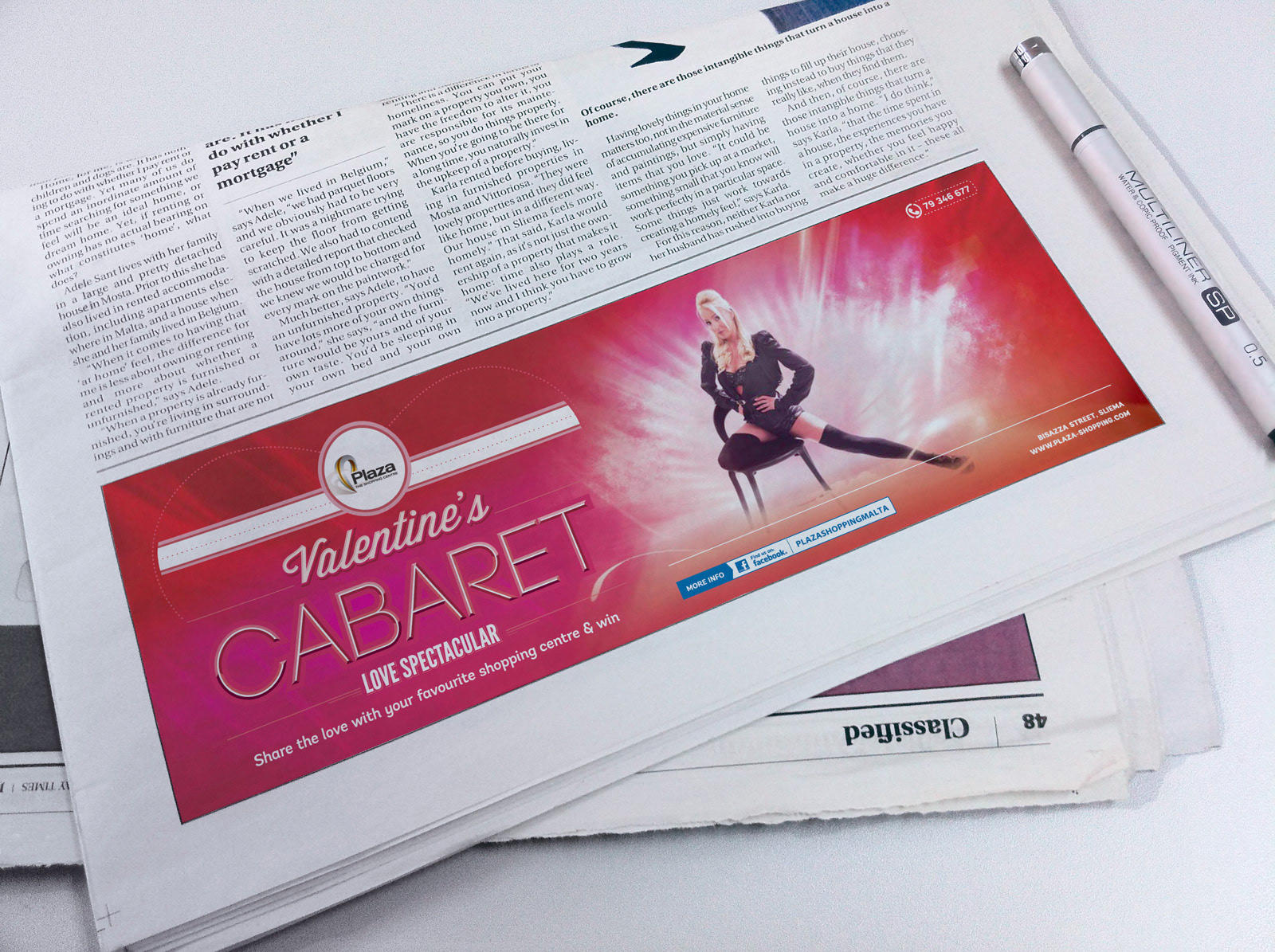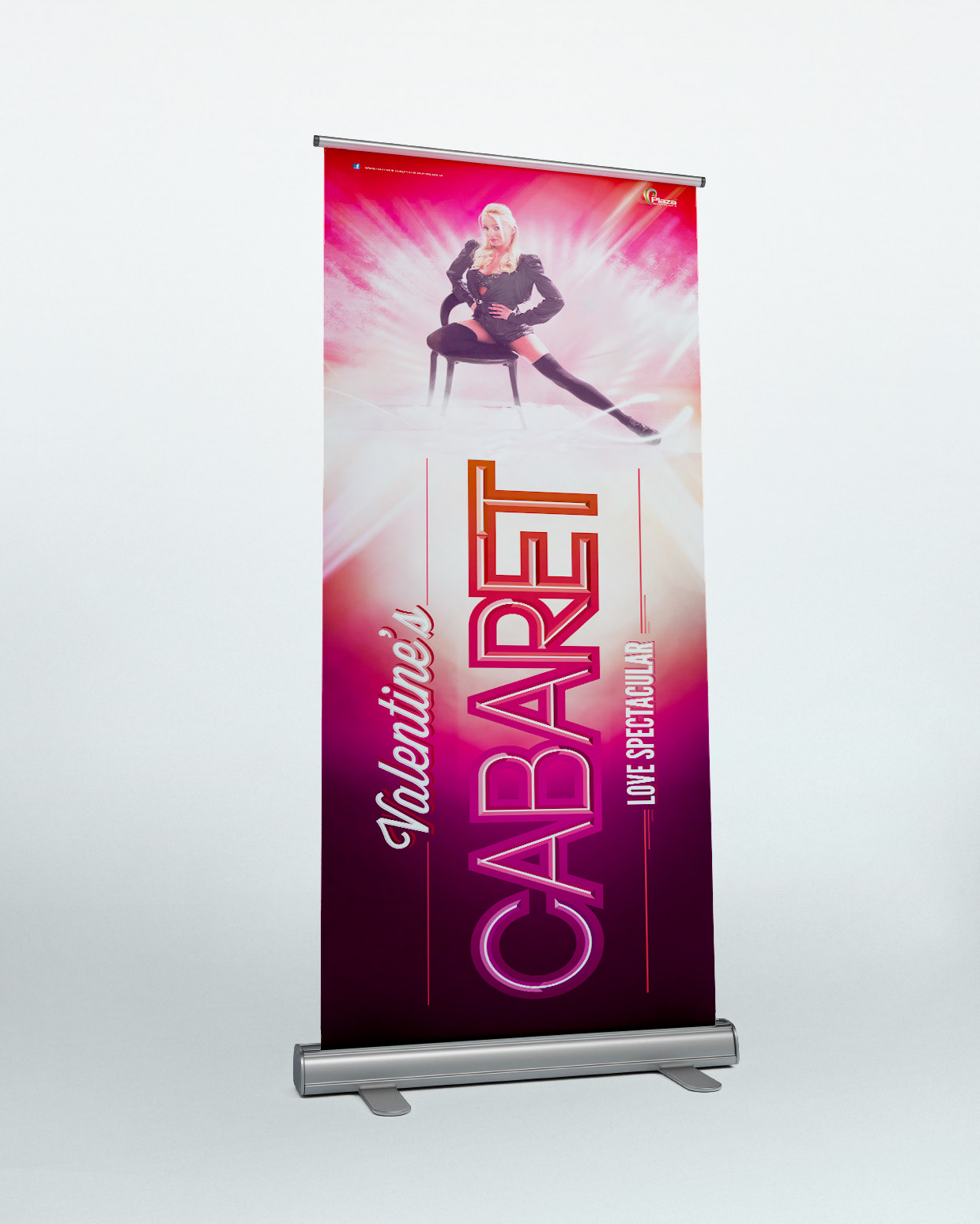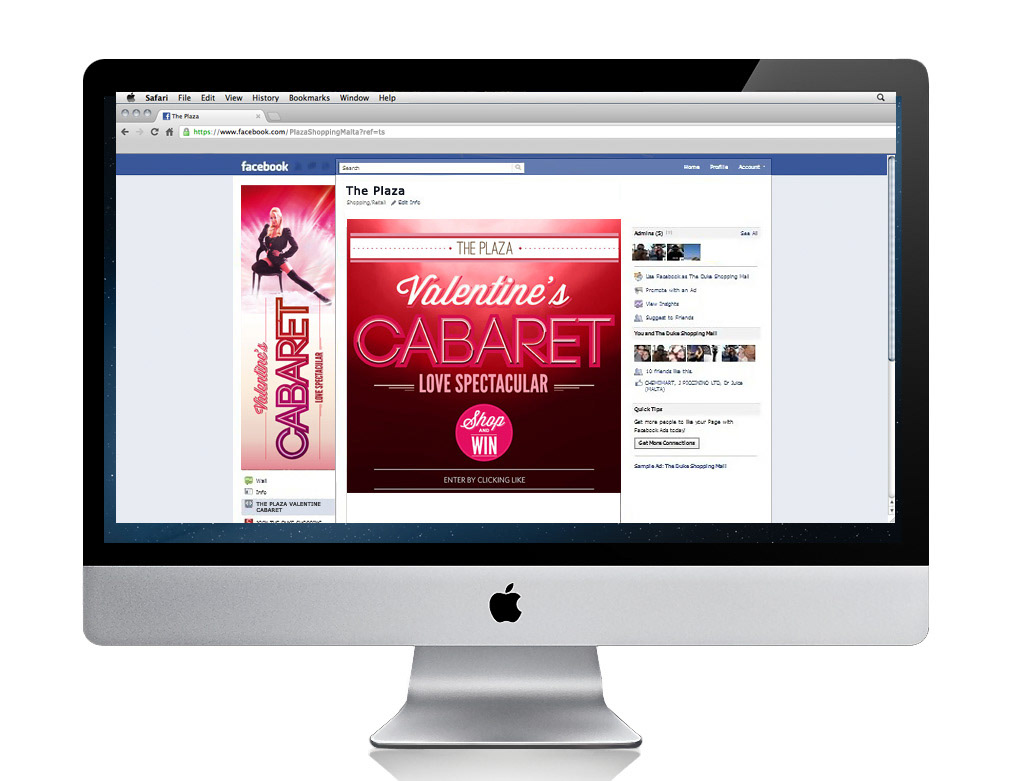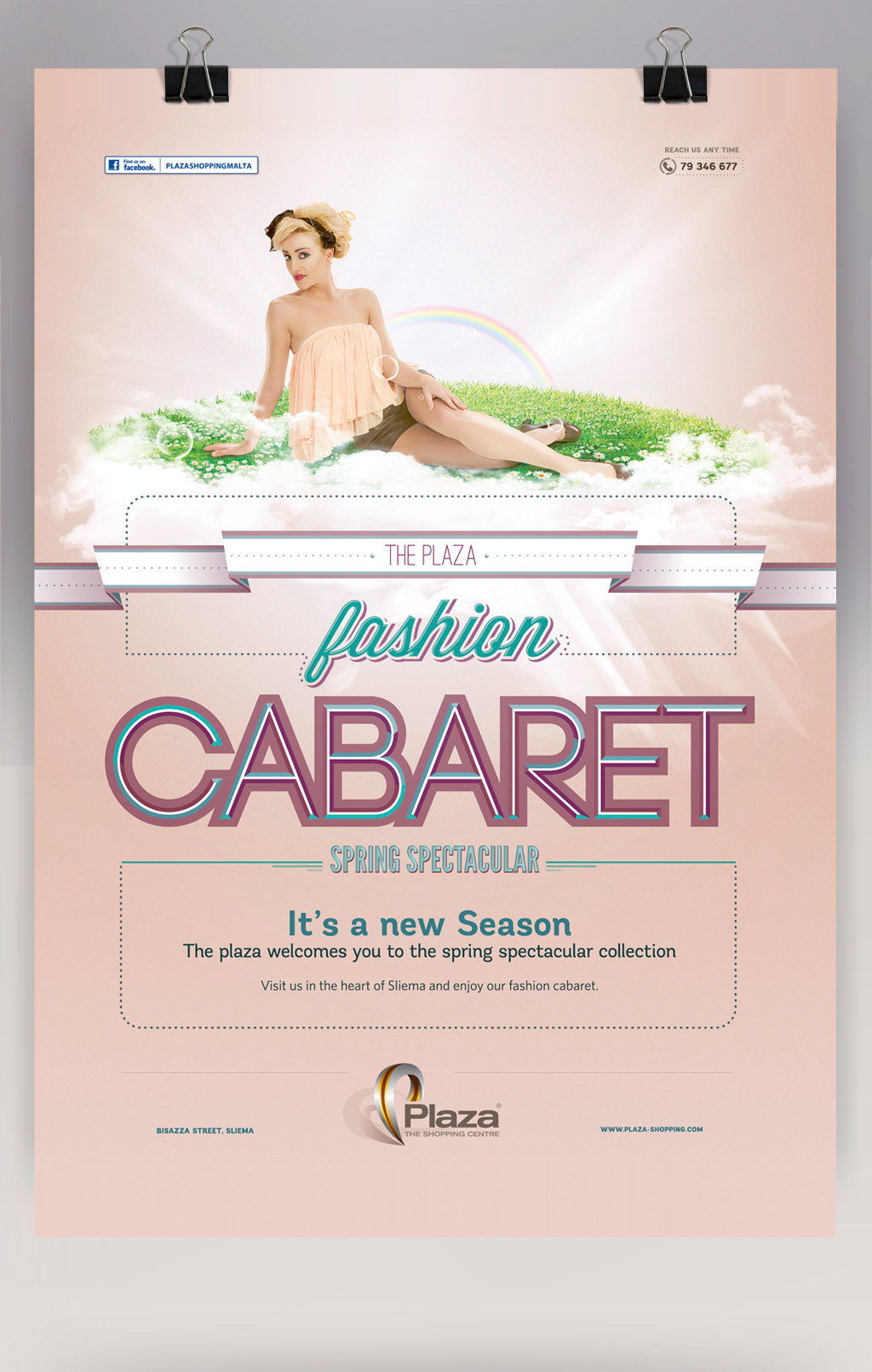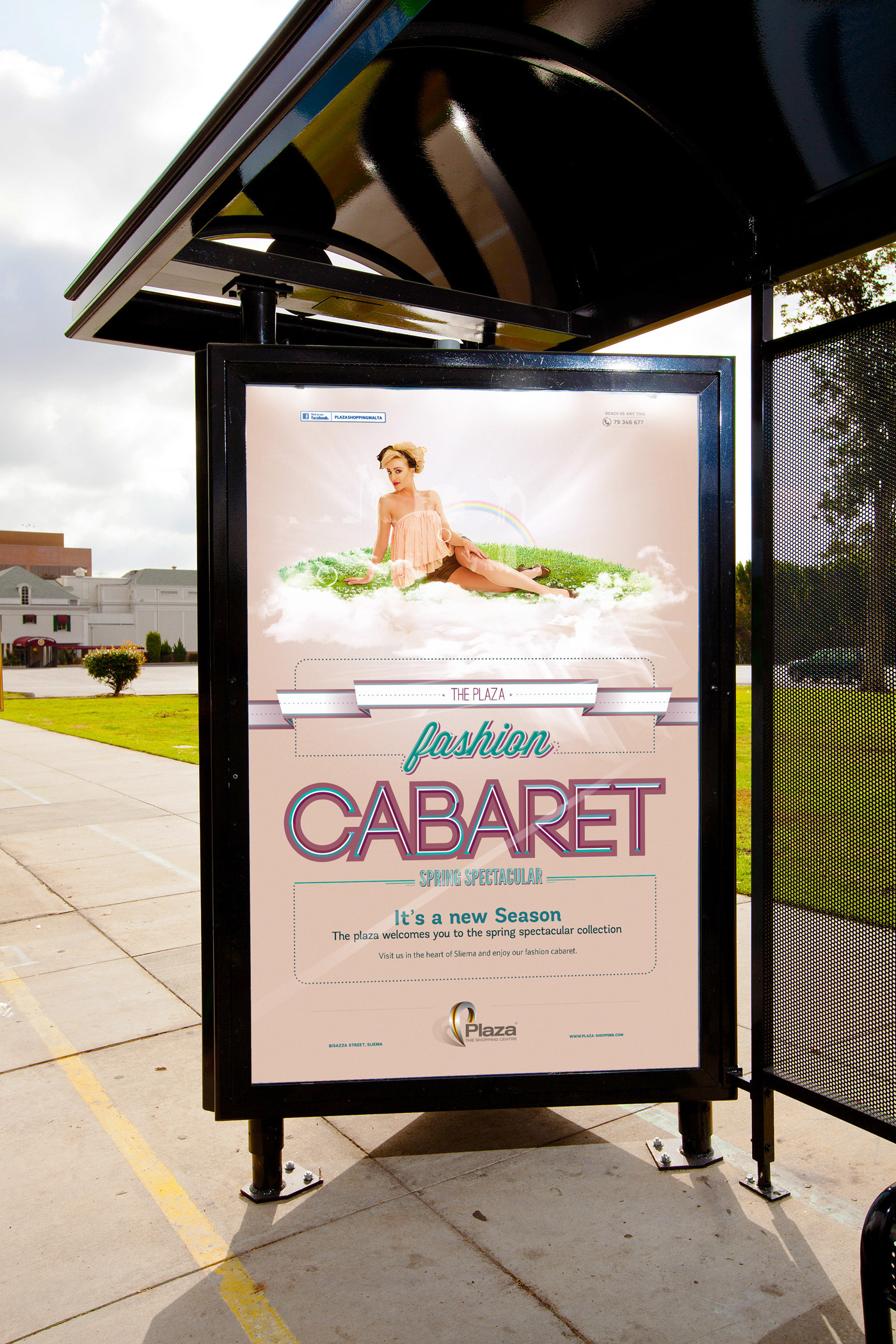 Flash Mob Spectacular. Be Heard - Be Noticed - Be Fun 
Over 100 dancers were put together to choreograph one of Malta's largest Flash Mobs to date. The idea was to increase sales (although hoping for this just the same), but to create awareness and build a relationship with potential customers and to bond even further with existing customers.

The Flash mob create a lot of hype amounts the general public. The Flash mob was followed through with PR through two national news stations & maltastar.com. Over and above, it was uploaded on various website and social media channels garnering around 8,000 views in total, which is the highest amount of views ever recorded for a Flash Mob in Malta.